It didn't take long for change to take hold at Manchester City."We had a lot of staff members from Thailand, they were the ones who welcomed me when I signed for the club," remembers Vincent Kompany, who arrived from Hamburg on August 22, 2008. "From one day to the other, they were all gone and Robinho was in the dressing room. That's when you realised things were changing."We went away for international games around that time and they changed everything. Article continues below Editors' Picks Man Utd ready to spend big on Sancho and Haaland in January Who is Marcus Thuram? Lilian's son who is top of the Bundesliga with Borussia Monchengladbach Brazil, beware! Messi and Argentina out for revenge after Copa controversy Best player in MLS? Zlatan wasn't even the best player in LA! "It was like those shows where they're building stuff and next thing there's a reveal. I can't even describe it. Probably like a before and after picture. Everything changed within two weeks. We came back and the standard was set."Bernard Halford, City life president, continues the theme: "The marker in the sand came with the signing of Robinho on deadline day. For Manchester City to pay £32 million for a player, crimes! If you go back five years before that you'd have wanted an entire team for that."After all, this was a club that could not afford Wayne Rooney. When he was a child."Honest truth I went and asked for £300,000 to sign Wayne Rooney and the board said we're not paying £300,000 for a 14-year-old," says Halford. "End of story. We hadn't got the money. We had about £1m to run the academy and then we were begging for money to buy a player."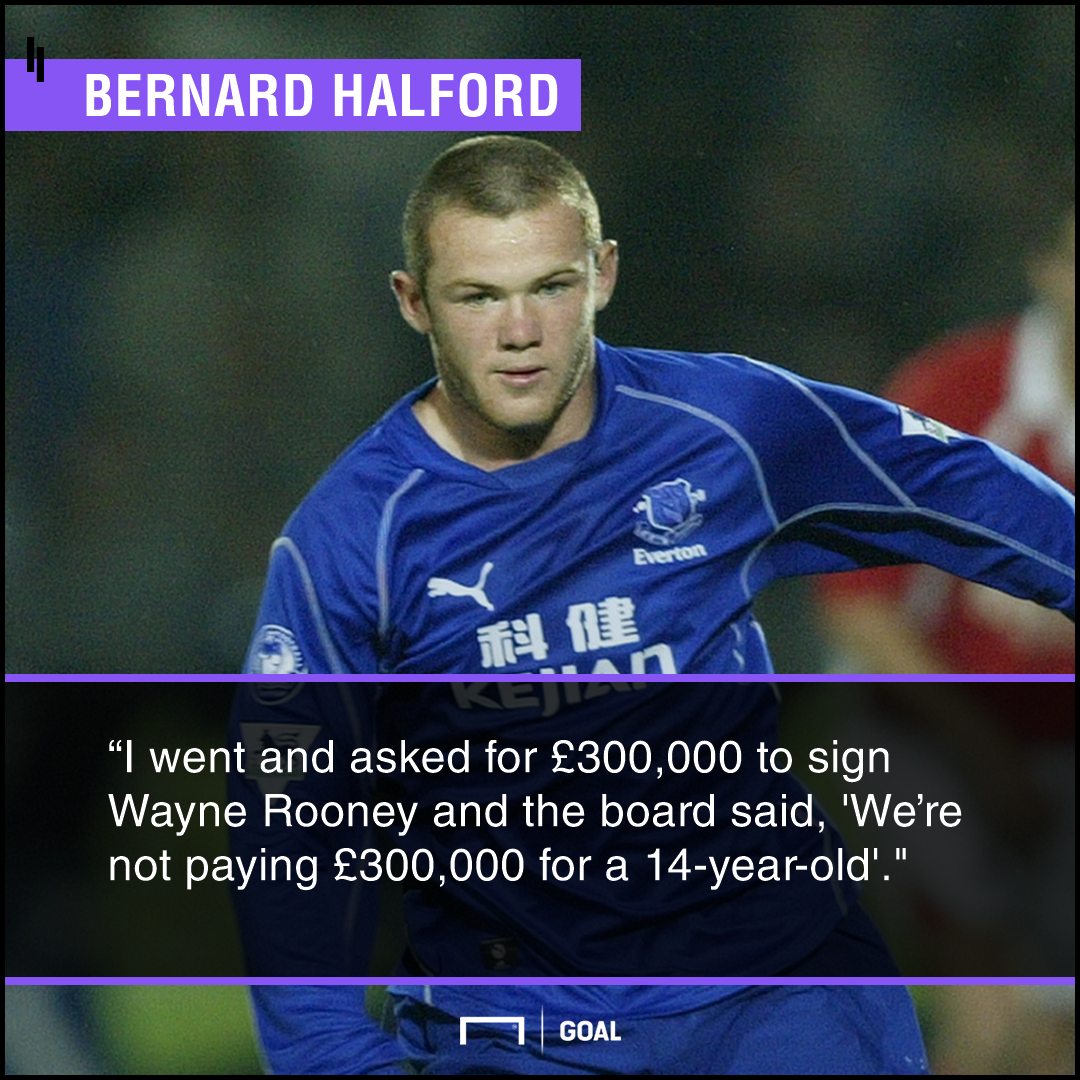 City thought they had found their saviour in Thaksin Shinawatra in 2007, but the Thai politician's assets were soon frozen and his plans hit the buffers. City were only kept going thanks to former chairman John Wardle, who "paid the staff and kept the club running," paving the way for Sheikh Mansour and the Abu Dhabi United group.Since September 1, 2008, Manchester City has been transformed, from top to bottom.Kompany remembers a coffee machine as one of the most immediate difference-makers in those early days of the new era – "it was being used that much it needed to go in for maintenance after two weeks" – but that was nothing compared to what was to come.The arrival of Yaya Toure and David Silva in 2010 helped deliver the club's first trophy, the 2011 FA Cup, and City broke their transfer record again that summer to bring in Sergio Aguero as they strived to consolidate their position as one of England's leading clubs.Off the pitch, former Barcelona officials Ferran Soriano, as CEO, and Txiki Begiristain, as director of football, were brought in to drive new projects (and eventually lure Pep Guardiola), while 2014 marked the opening of the club's state-of-the-art City Football Academy training ground, and the establishment of the City Football Group. The CFG initially owned not just City but clubs in New York and Melbourne, as well as a stake in Yokohama F Marinos, and have since branched out to Girona in Spain and Uruguay's Atletico Toque, with further links in the United States, the Netherlands and Venezuela.In 2015 the capacity of the Etihad Stadium was increased from 48,000 to 55,000 to meet the surge in demand for tickets on the back of the club's success on the pitch.City's rise has affected everybody within the club. In the 1990s the groundstaff could get away with telling former manager Peter Reid that they had cut the grass to his specifications, when in reality they hadn't, but they are now responsible for the maintenance of seven training pitches that are identical to the one at the Etihad Stadium – cut exactly to Guardiola's requirements. And while City could not afford £300,000 for the 14-year-old Rooney they now boast competitive youth teams full of homegrown and global talent, and if they are sent out on loan to continue their development they are monitored and supported by a dedicated team of 10, including 2011-12 Premier League winner Joleon Lescott. For comparison's sake, Chelsea, the club most famous for establishing a 'loan army', have a team of three.City's transformation has inevitably led to scrutiny. Major investment in the transfer market was necessary to enable the club to challenge at the top of the Premier League in the first place, while another wave, last summer, helped kickstart the Guardiola era. The club's rise has not sat well with some of Europe's established order and Spanish league chief Javier Tebas has been one of the most prominent critics, alleging recently that the club's various Emirati sponsorships are artificially inflated. Uefa, who found City in breach of their Financial Fair Play regulations in 2014 and are themselves no huge fans of the club, insisted an investigation was not necessary.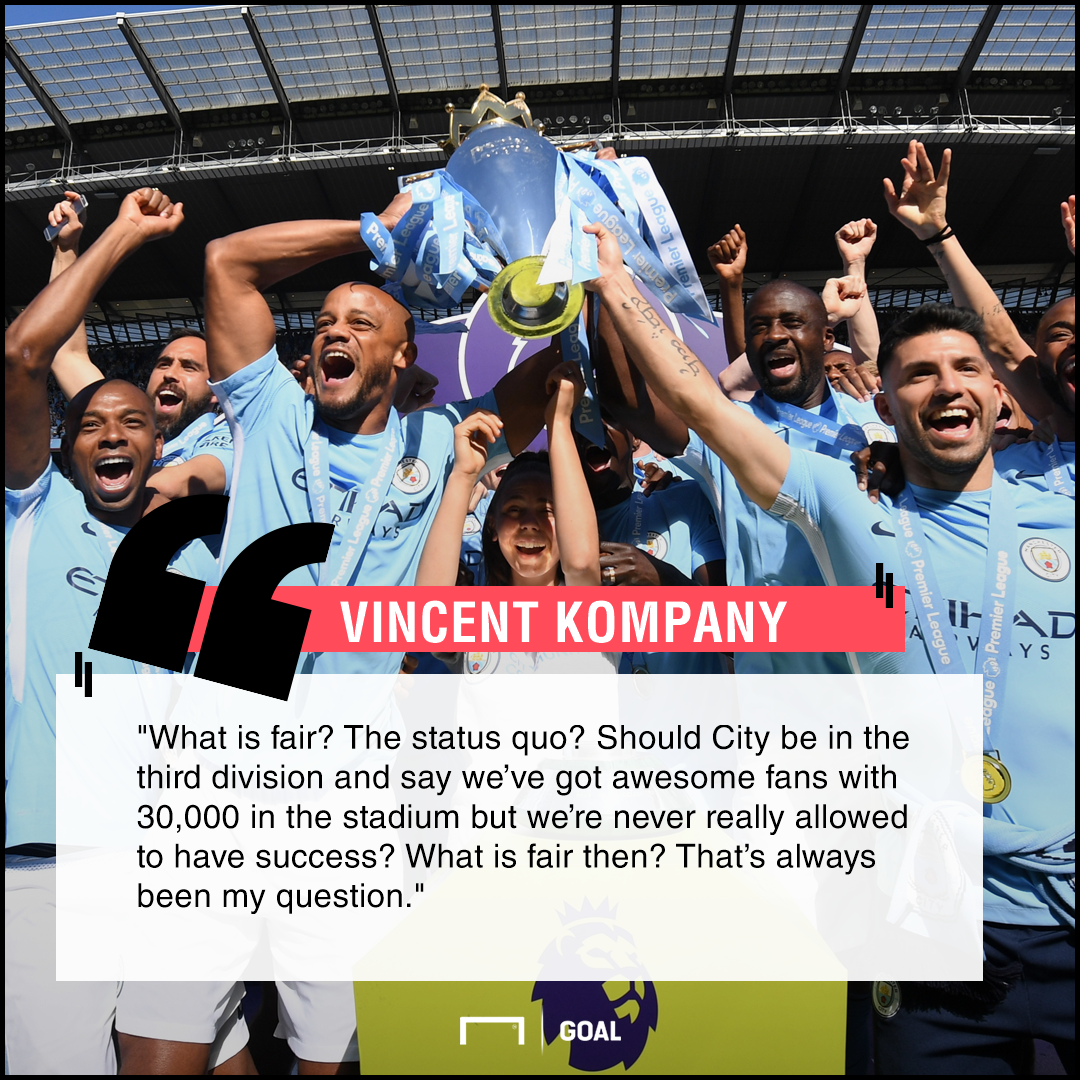 "What is fair?" argues Kompany. "The status quo? Should City be in the third division and say we've got awesome fans with 30,000 in the stadium but we're never really allowed to have success? What is fair then? That's always been my question."Any kind of investment that's been made by City over the years is to overtake 20 years of an advantage by any other club. Of course if you take a lens at it and you say, 'Well City have invested in the last five or 10 years,' of course, because you're trying to avoid 20 or 30 years of dominance from another club."The last thing I'm going to say is that nobody can convince me that Manchester City has not had a tremendous benefit to Manchester as a city, the north west as a region and the Premier League as a league."As well as running community projects in every continent, City's expansion through their CFA training base has led to an impressive regeneration of east Manchester, and there are few better-placed than Brian Kidd, a local lad who's worked alongside Roberto Mancini, Manuel Pellegrini and Guardiola since 2009, to sum up the effects."I was born in Collyhurst, a mile away, when you see what they've done to the area, the community, it's unbelievable," he says. "Collyhurst, Ancoats and New Islington, when you were a kid you wanted to get out of the area, now they're paying a million pounds for an apartment, they want to get back in there! My dad, God rest his soul, he'd be laughing in his grave if I was to say there's apartments going for a million pounds, he'd say never in a million years."Part Two, looking at the next 10 years, will be published on Sunday. Check out Goal's Premier League 2019-20 fantasy football podcast for game tips, debate and rivalries.